"To travel, to experience and learn: that is to live," a quote by Sherpa mountaineer, Tenzing Norgay, who surely knows the feeling. After all, he was the first known individual to ascent the world's highest peak, Mount Everest.
While not many of us will get to climb any of the world's highest peaks, travelling to an exotic location sounds more like an achievable feat.
If the opportunity knocks for a trip to a tropical location, why not choose the Seychelles, where you can have these unforgettable experiences.
1. A bird's eye view of the islands
Fancy a top view of the Seychelles' lush tropical vegetation, powder-white beaches and clear turquoise Ocean. How about a cool helicopter ride? This is the way to go if you want a private, bird's-eye view of the Seychelles islands. On top of its private island and airport transfer services, Zil Air also offers private scenic flights and excursions between the islands.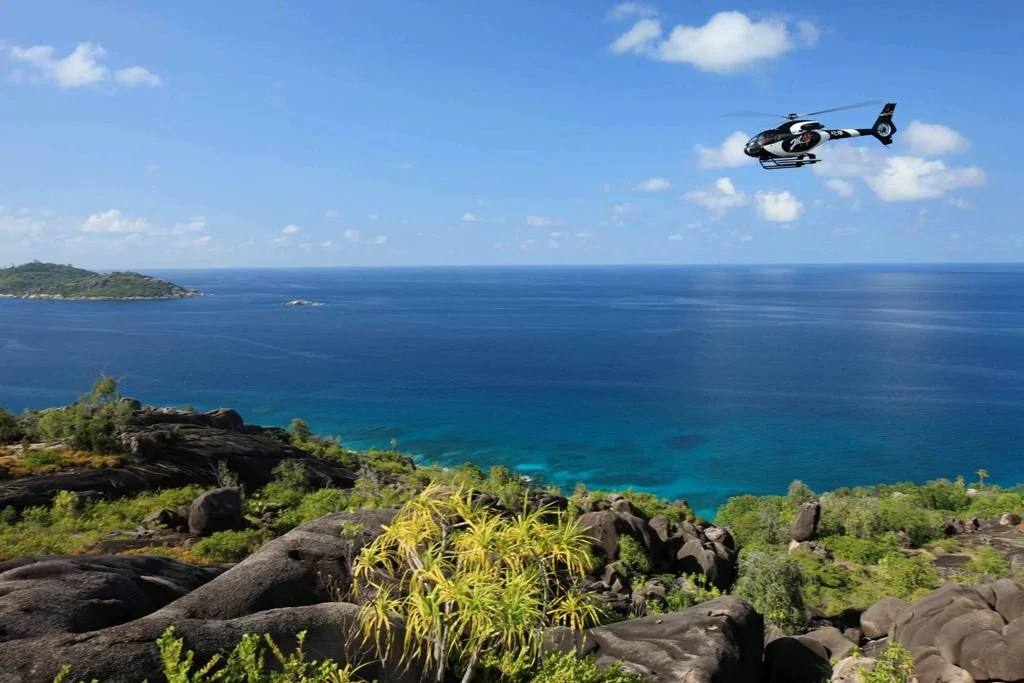 2. Horseback riding along the beach
Imagine riding a stallion through a sun-dappled forest before emerging on a magnificent beach surrounded by an enchanting blue sea. Sounds dreamy right? Well as imaginable as it may seem the picture could come to life in Seychelles. Turquoise Horse Trails at Barbarons promises such an unforgettable horse-riding experience. Looking for something fun to do after your perfect beach wedding or while on your exotic honeymoon, Turquoise Horse Trails can also arrange a romantic picnic date for you right after the ride.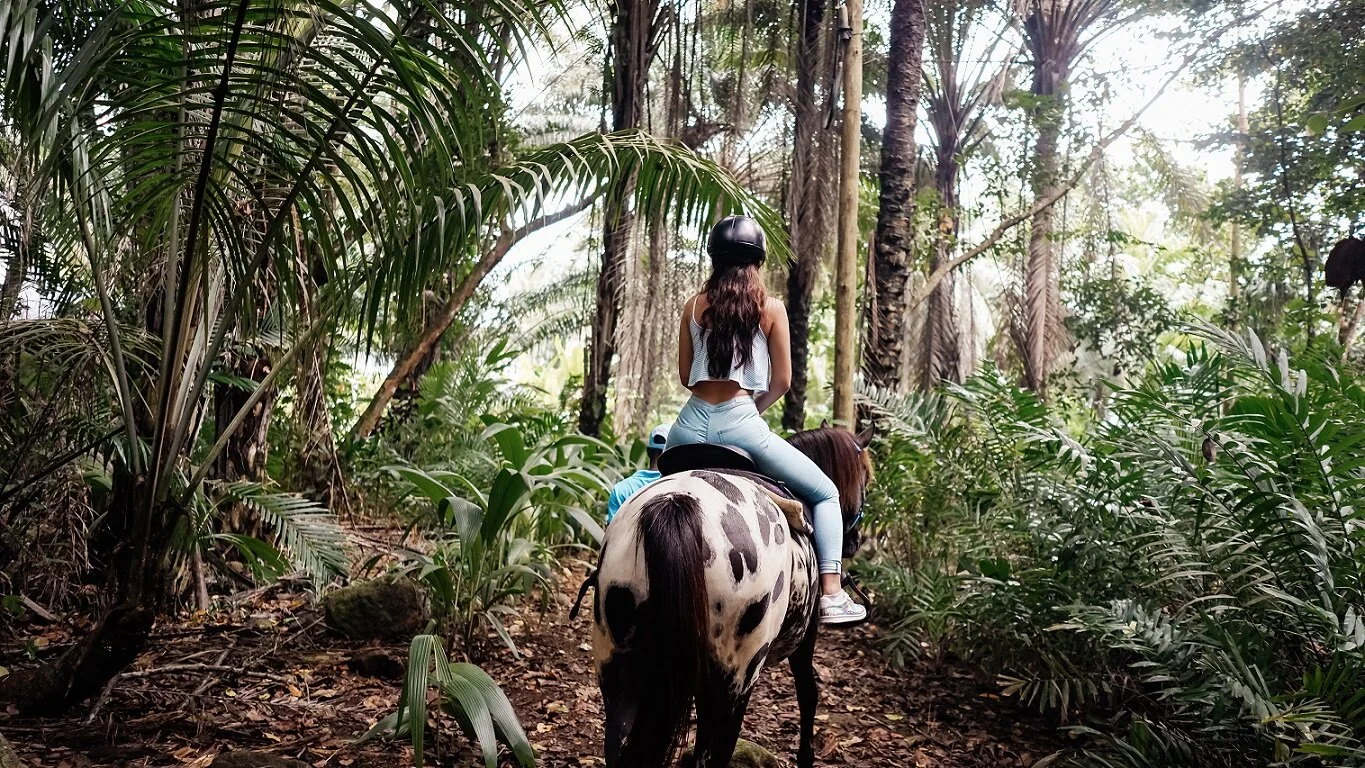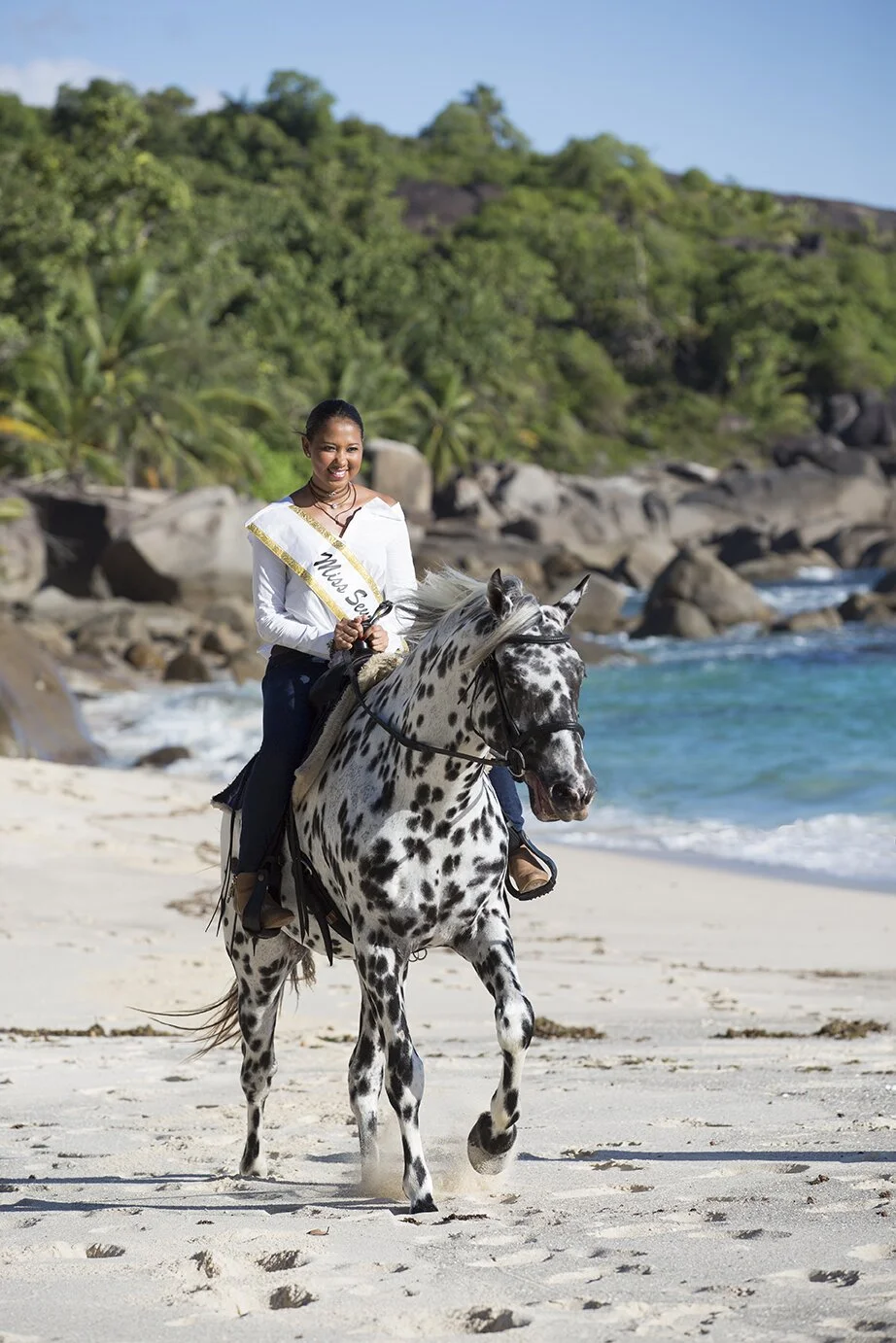 3. Parasailing over Beau Vallon
Beau Vallon beach is arguably one of the most popular beach on the Seychelles' main island, Mahé. Located on the northern coast of the island it's the perfect place to go if you're looking for something more energetic than sunbathing or a simple swim in the water. With a number of dive and watersports centers located along the beach, it is the ideal place for those looking for some water sports equipment. Snorkeling, diving, waterskiing and surfing sound too easy for you, then why not try parasailing if you're feeling a bit more daring.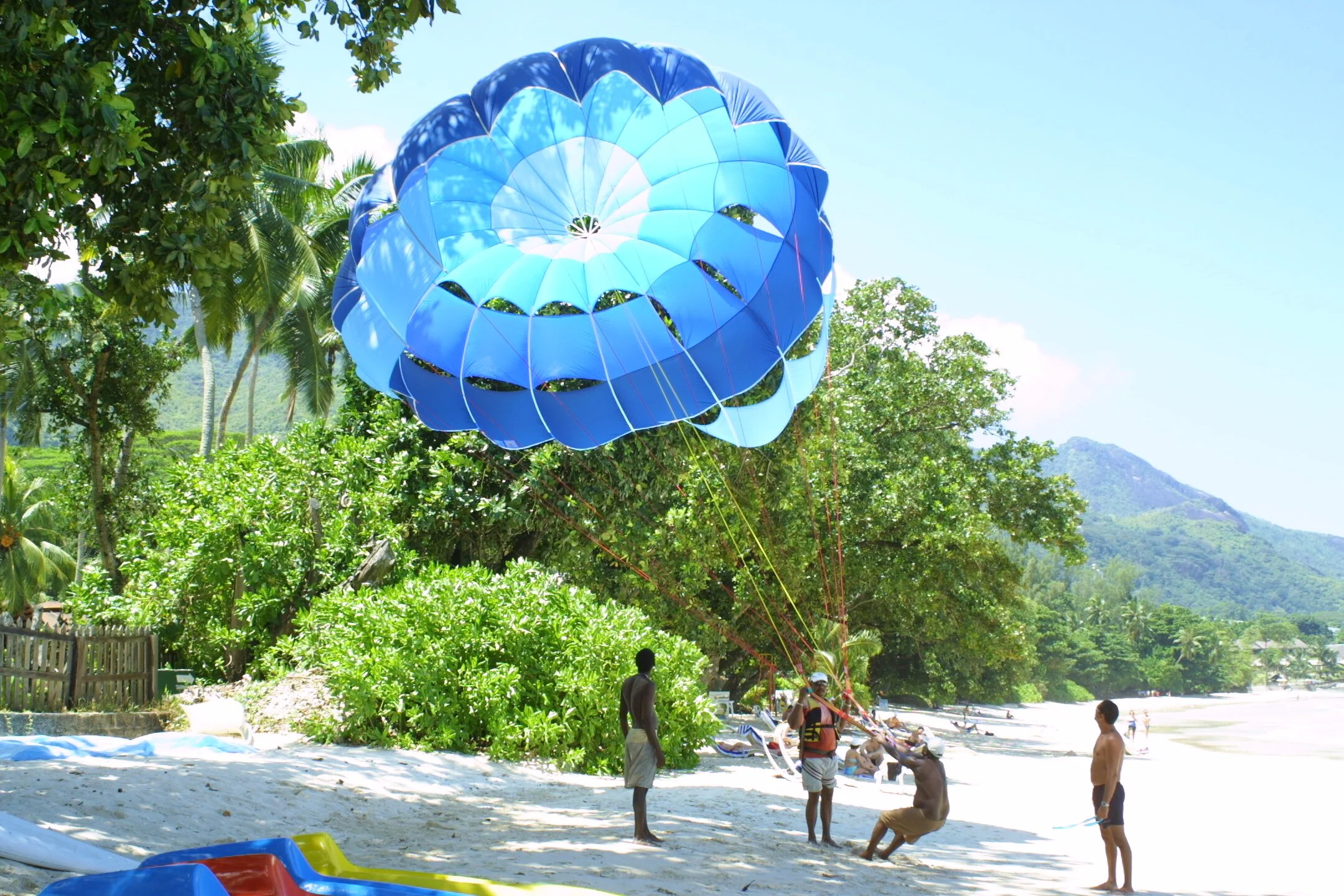 4. Fly-fishing
Seychelles is an archipelago of 115 islands and while visitors most often stay on the three main populated islands others do venture out a bit further. And if you're one of those visitors out for an out of the ordinary experience why not choose sign up for the best fly fishing experience of a lifetime! Alphonse and Farquhar are two of the Seychelles Islands fly-fishing paradise. After all, they are home to a plethora of species such as Triggerfish, Barracuda, Snapper, Grouper and Giant Trevally.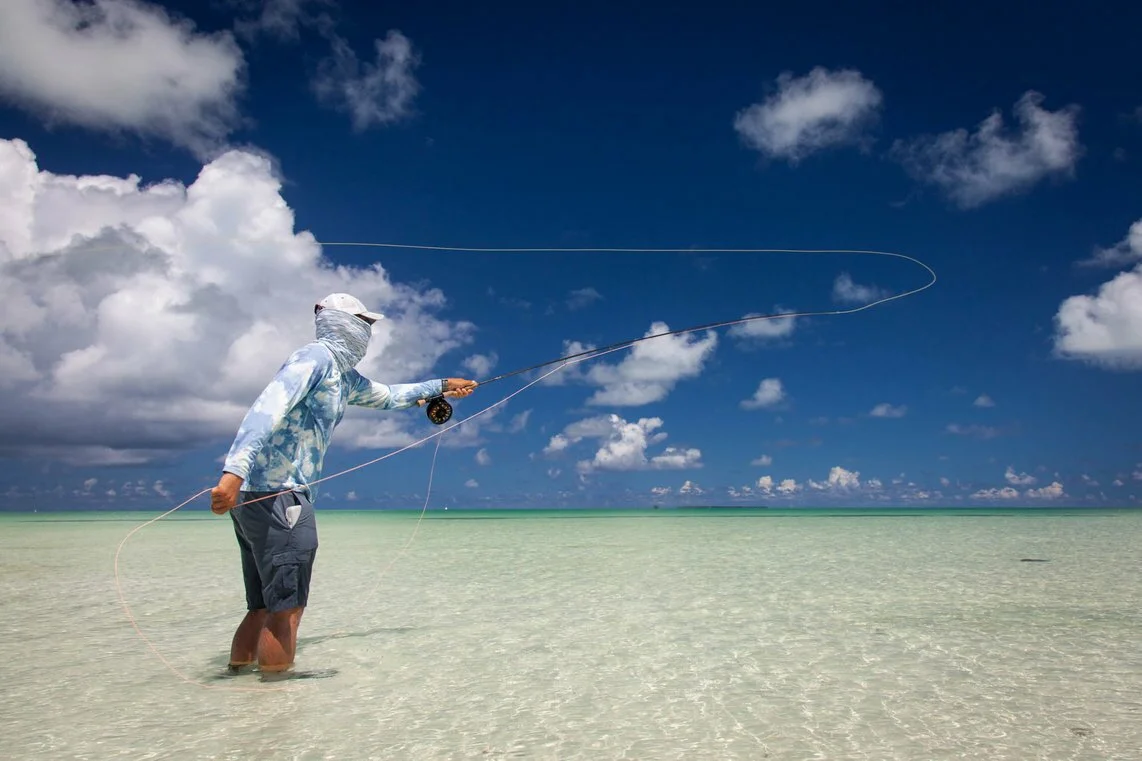 5. Kayaking among the mangroves
Centuries ago when the Seychelles islands were first discovered, thick mangrove forests fringed the shores of several parts of the archipelago. While many have been cleared to make way for development, Port Launay has one of the last and best remaining mangroves forest on the main island, Mahé. If you're looking for a not-so-ordinary way of exploring nature, Constance Ephelia Resort at Port Launay offers you the only kayaking service that will take you through these coastal forests.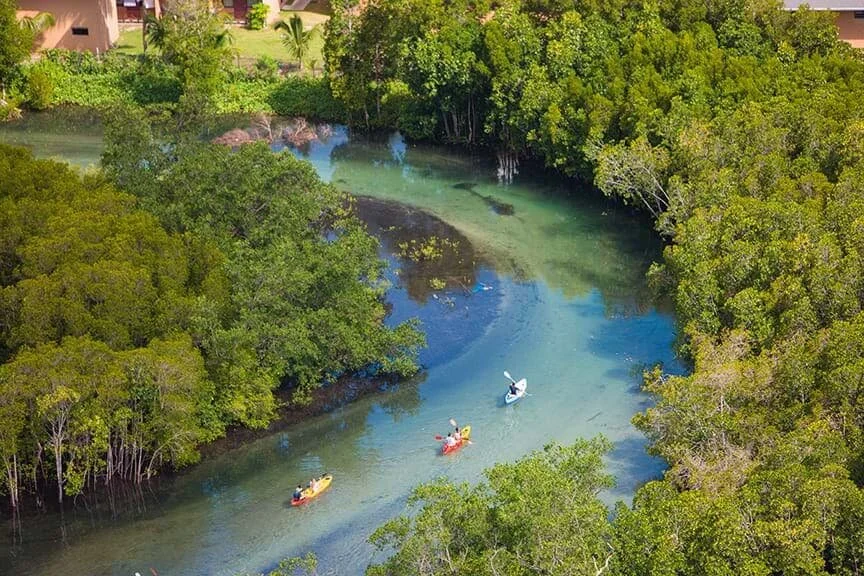 6. Visiting a UNESCO World Heritage Site
Holidaying in Seychelles and have Praslin Island on your itinerary! Exploring the clearly marked trails of Vallee de Mai should definitely feature on your to-do-list. Designated a UNESCO World Heritage Site in 1983, Vallée de Mai is a unique, endemic palm forest resort. The coco de mer palm, which bears the biggest nut in the world is among six endemic palm species found in the garden. It gets more interesting! Vallee de Mai is also home to the endangered Seychelles Black Parrot – also the Seychelles national bird. On a final note: Did you know that the forest is also believed to be the Biblical Garden of Eden? Well, over a century ago, British colonial army officer Major-General Gordon of Khartoum was persuaded that this was the place where Adam and Eve lived together in blissful paradise.